Fly Dangerous
Alpha 6: Update Everything!
---
This alpha cycle turned into a whole thing and honestly I need to get better at it - when you're at the point where you're embarrassed to hear someone has downloaded your game because it's that disgusting old version from you know you've gotten carried away.
This was meant to be a quick spit-and-polish, tidy up after multiplayer but instead turned into a gigantic set of disparate updates. I think after the trials and tribulations of multiplayer I just needed to sink my teeth into lots of fun game stuff which up until now has been all too ignored.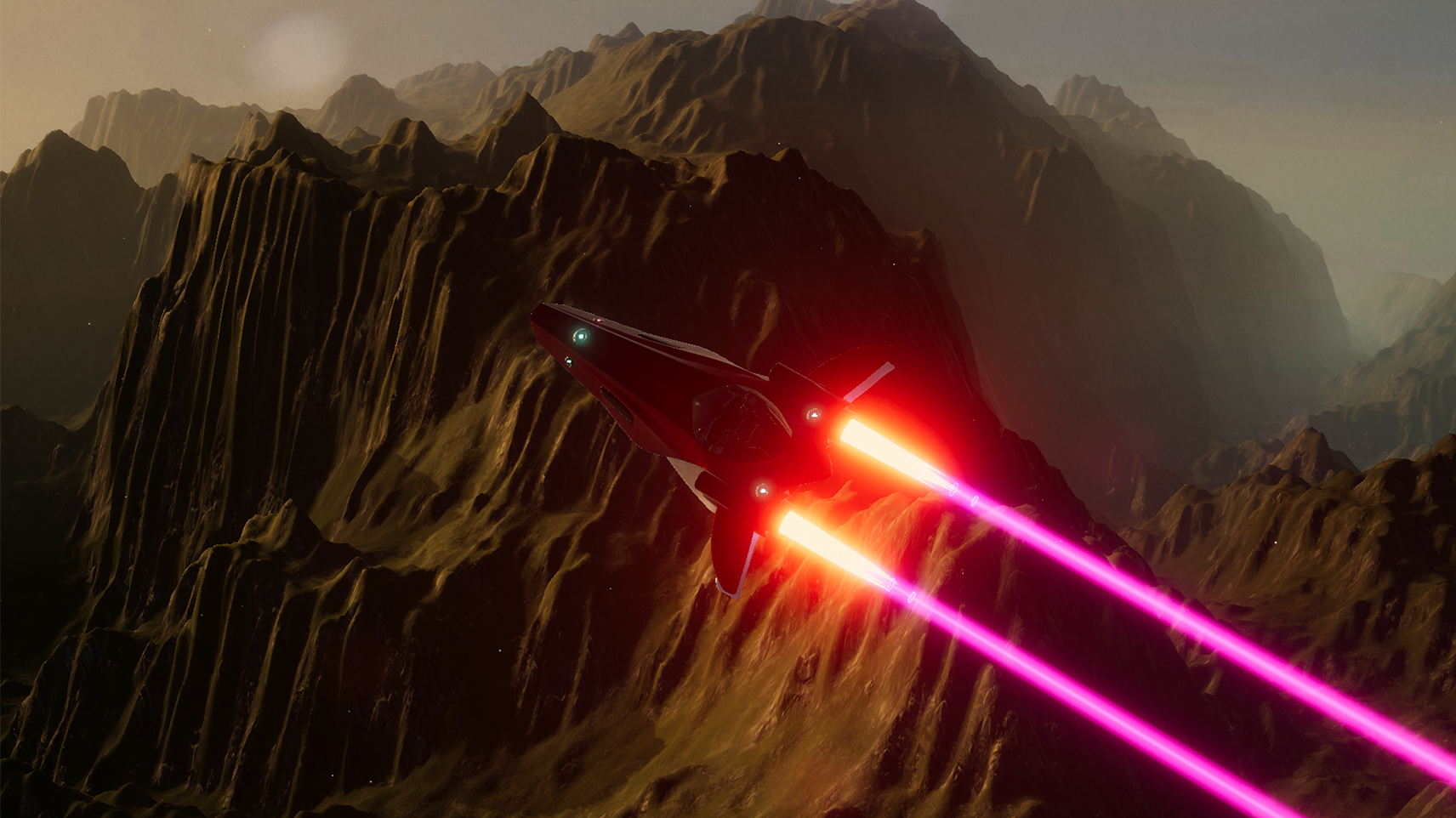 First off, we have a new ship! Ray has knocked it out of the park with a stunning new model which has brought with it a bunch of extra updates and tweaks like independent thrusters with spacial sounds, indicator updates and a bunch more.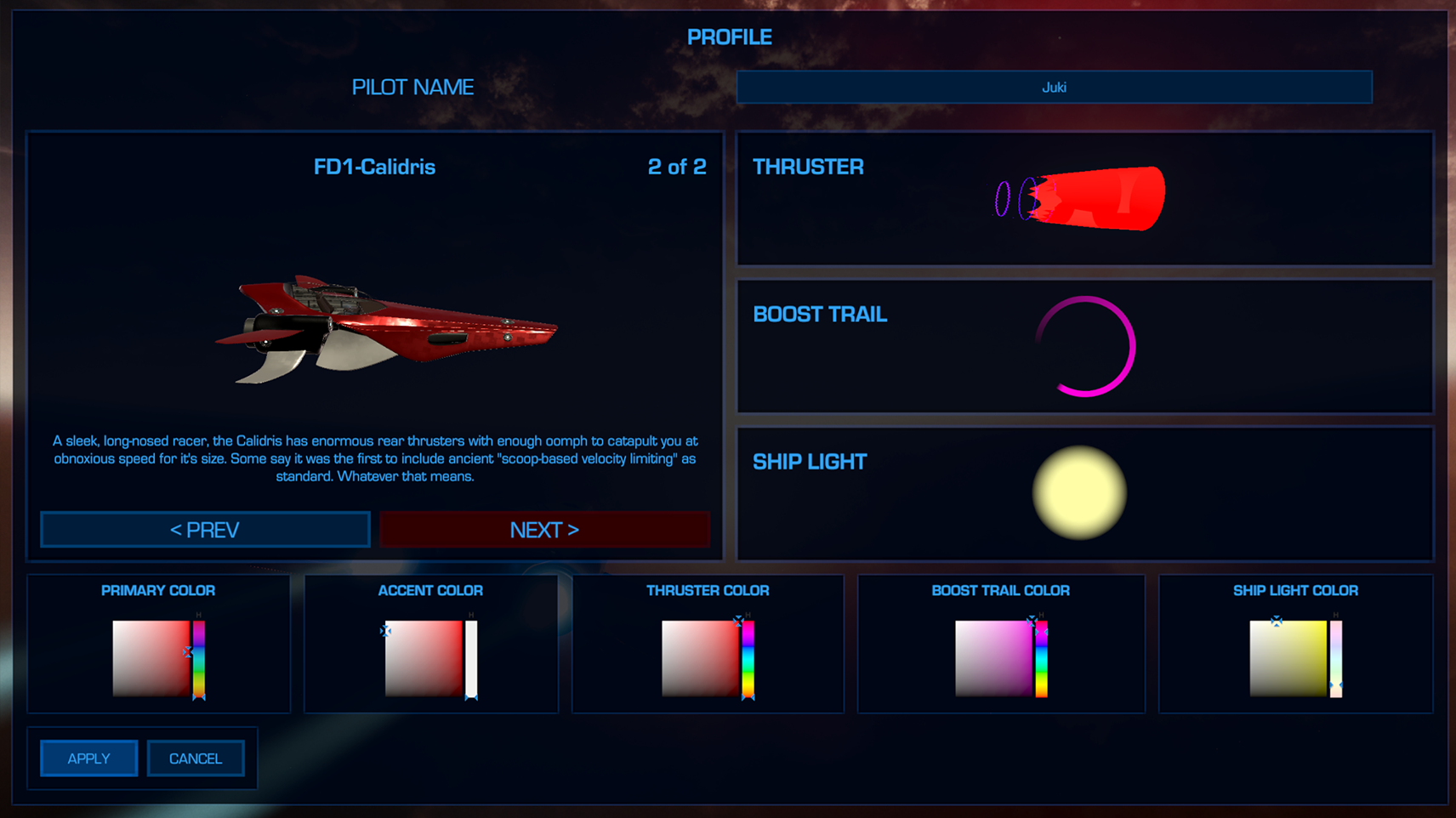 To accommodate this, there's a new profile section with ship selection and full colour customisation! All of this works within multiplayer.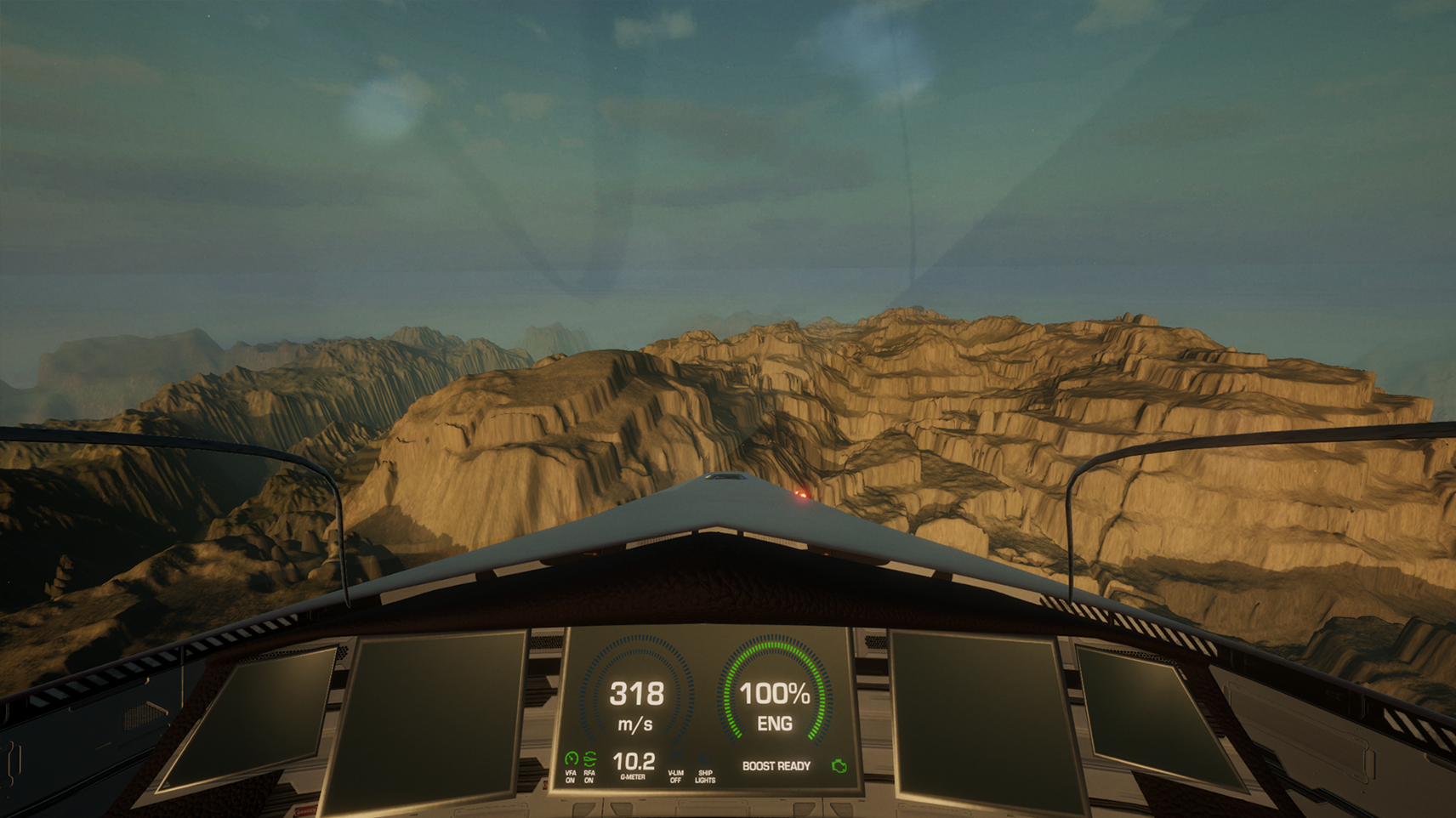 Next there's a new biome map with 8k textures which stitches together multiple terrain maps with a meta-map over the top. It's definitely not finished but I wanted to get feedback on performance with the much larger textures and multiple graphs.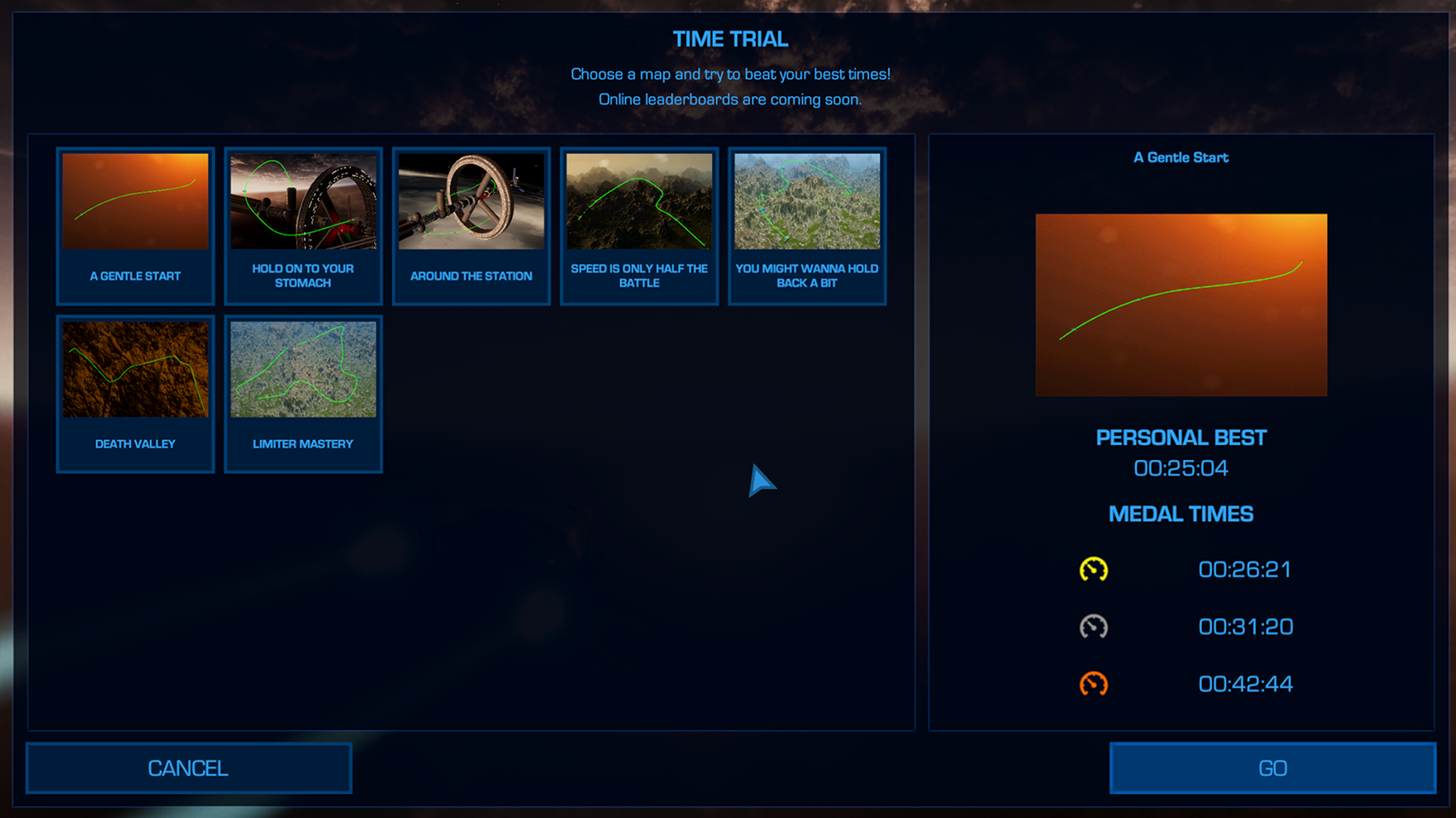 And the last big feature has been a big overhaul + TLC for Time Trial - some actual maps and progression! Medals! Split times! This has been a huge focus for the last few days of the alpha because I was really loathe to get another update out without some gameplay content.
On top of that there is an UNGODLY amount of fixes and changes in the changelog with input fixes, multiplayer ship messaging updates, graphics tweaks, audio updates, options panel updates, some community fixes (yay open source!) and more! Get stuck in and let me know what you think. <3
Files
FlyDangerous-0.4.0-linux.zip
External
Oct 01, 2021
FlyDangerous-0.4.0-win.zip
External
Oct 01, 2021